(WATCH) Baby Gets "Carried Away" Dancing To George Strait's Song
The little girl in the video below is a perfect example of how much fun you can have when you dance without a care in the world.
Despite the fact that she was still in diapers, little Cheyenne already had great taste in music. Why do we say that? Because she chose to dance along to "Carried Away" by none other than the King of Country himself, George Strait.
Read more: George Strait and Alan Jackson criticize modern country in "Murder On Music Row"
With nothing on but her diaper a barrette in her hair, Cheyenne bounces up and down to the song playing in the background. She claps her hands as she bounces, and sometimes takes a break from bouncing to sway back and forth.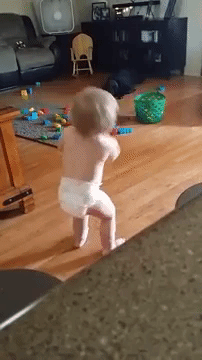 She Won't Sing, But She Sure Loves To Dance
About halfway through the video, Cheyenne's mother asks her, "Cheyenne, do you like George Strait?"
Cheyenne quickly stops dancing and turns around to face her mother, answering her with an enthusiastic "Yeah!"
After that, Cheyenne's mom tries to get her to sing along to the song, but Cheyenne would rather stick to dancing.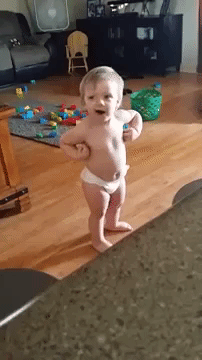 Cheyenne returns to bouncing, swaying, and clapping her hands, once again letting herself get "carried away" by the music.
Even though she may be young, you can't deny that this little cowgirl has some pretty smooth dance moves!
If you need something to brighten up your day, you need to look no further. Let yourself get "carried away" watching Cheyenne dance to this George Strait classic in the clip below.
Who knows, maybe you'll soon find yourself dancing along to the music right with her!