In 2009, Tim McGraw starred opposite Sandra Bullock in The Blind Side, a heart-tugging story of football, kindness and perseverance. This week, fans of the movie have been blindsided.
The former NFL player whose life the movie was based on says key elements of the story are a lie.
Michael Oher has petitioned a Tennessee court to end a conservatorship that he only just learned about. Furthermore, he wants to know how much money Sean and Leigh Anne Tuohy made from the story.
ESPN did the original reporting, finding that Oher — now 37 and retired from the NFL — wants a fair cut of profits.
In the movie The Blind Side, the Tuohy family adopts Oher, a Memphis teenager from a broken home who has tremendous strength and talent, but has faced equally tremendous obstacles.
Under their tutelage, he thrives in school and on the football field, gaining a scholarship and eventually becoming a first round pick in the NFL draft.
While Oher has long been critical of his portrayal, he only just recently learned the family never officially adopted him. He accuses the Tuohys of striking a movie deal and sharing profits with their birth children.
Oher's petition states that he was tricked into signing the conservatorship at age 18.
"They explained to me that it means pretty much the exact same thing as 'adoptive parents,' but that the laws were just written in a way that took my age into account," Oher writes in his memoir, "I Beat the Odds" (quote via ESPN).
The movie was based on a book called The Blind Side: Evolution of a Game by Michael Lewis. According to Oher, the family of four received $225,000 each, plus 2.5 percent of the film's net proceeds. It grossed over $300 million at the box office, tens of millions more through rentals and home video sales and earned Bullock an Oscar nomination.
No cast members of The Blind Side are mentioned in the petition.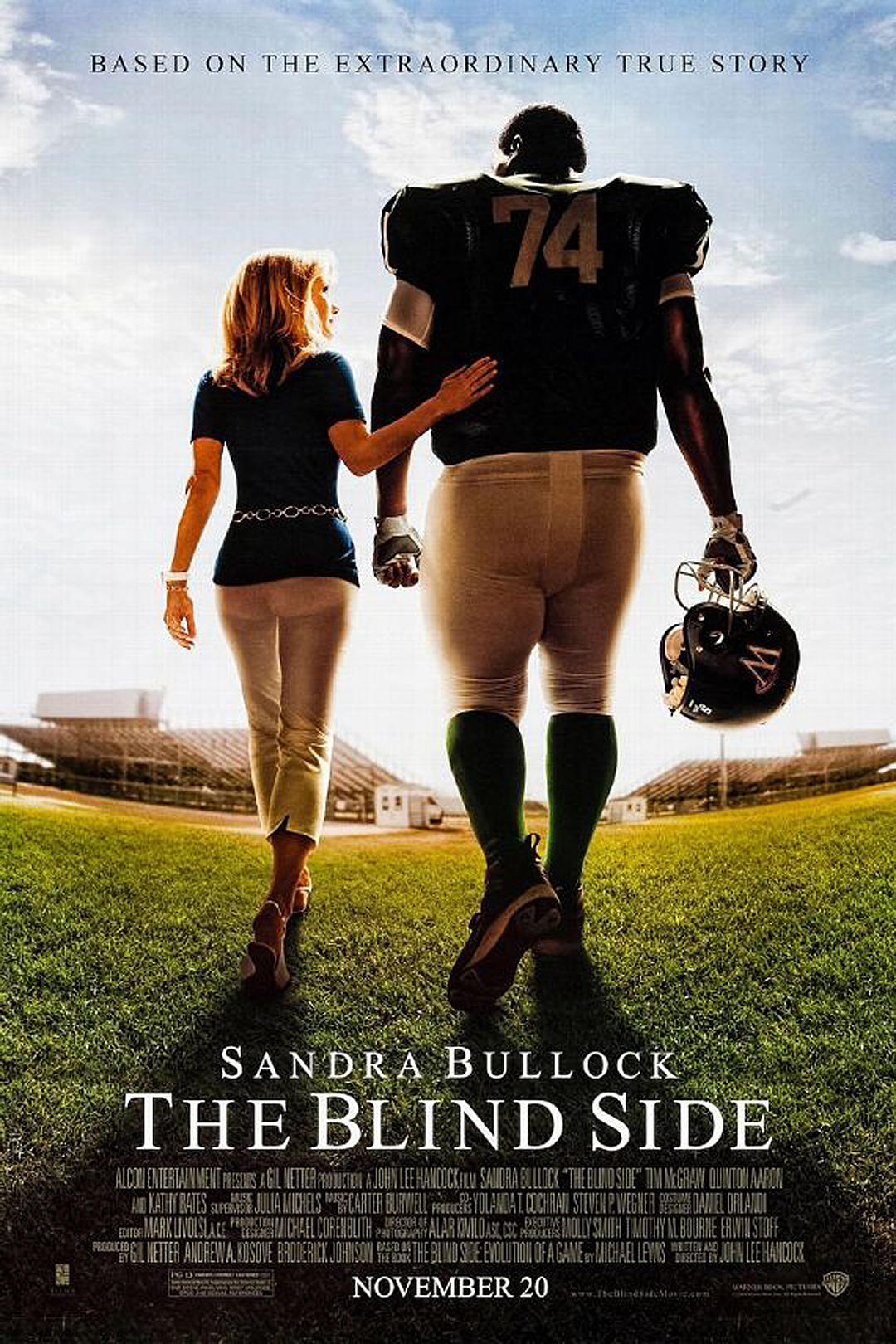 Oher played eight season in the NFL. After his retirement in 2016, he started to look into the deal he made. A lawyer learned the nature of the conservatorship in February.
"Mike's relationship with the Tuohy family started to decline when he discovered that he was portrayed in the movie as unintelligent," Oher's lawyer J. Gerard Stranch IV says. "Their relationship continued to deteriorate as he learned that he was the only member of the family not receiving royalty checks from the movie, and it was permanently fractured when he realized he wasn't adopted and a part of the family."