Carrie Underwood seemingly snubbed her husband Mike Fisher from this year's Valentine's Day celebrations.
On Tuesday February 14, the "Before He Cheats" singer shared photos of cards given to her from the couple's two children — Isaiah, 7, and Jacob, 4.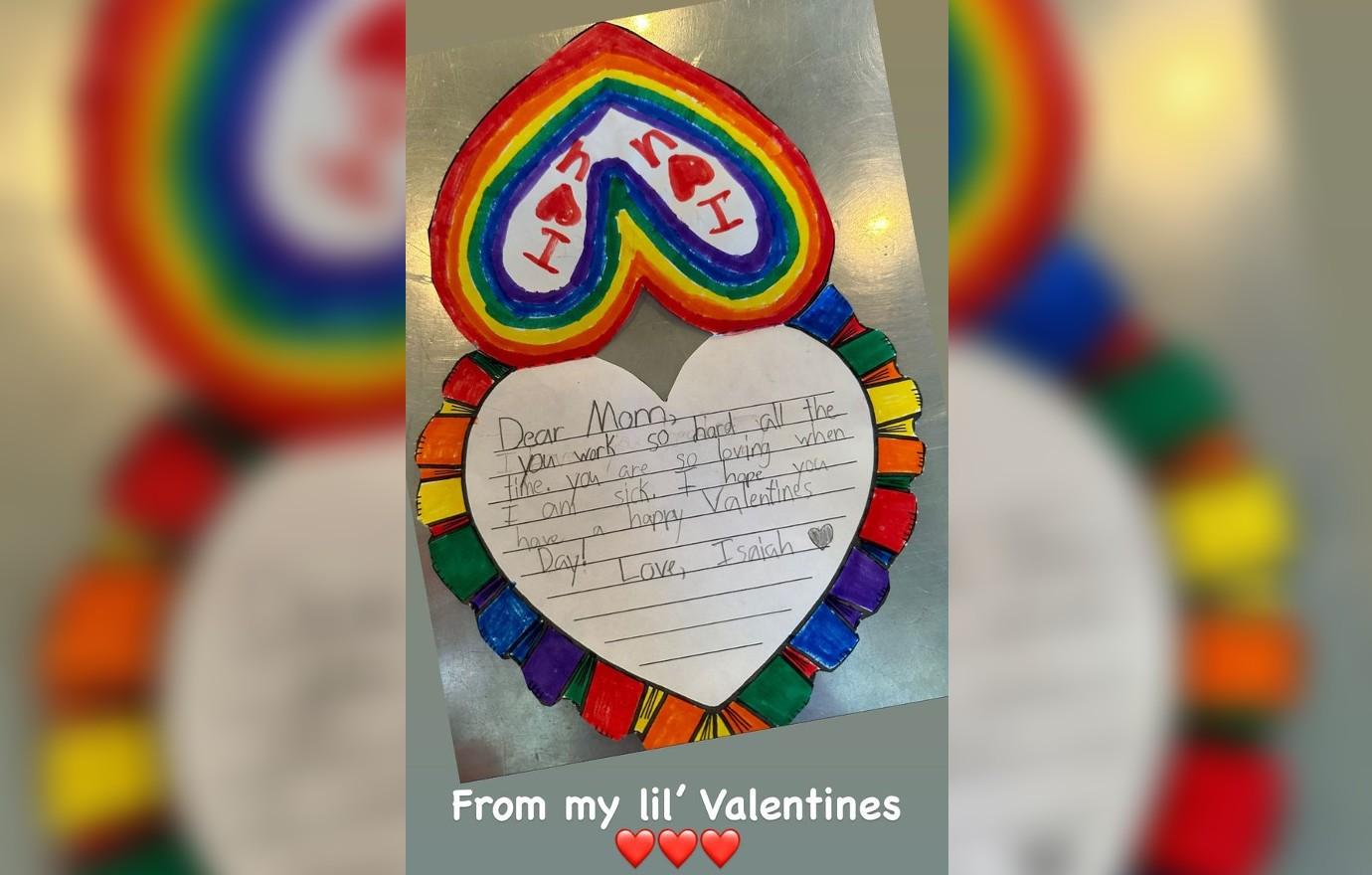 "From my lil' Valentines," Underwood wrote beneath pictures of hand-crafted cards from her sons, however, the award-winning singer didn't express any warm wishes or gratitude for her husband — even as their marriage is reportedly hanging on by a thread.
"Dear Mom, you work so hard all the time. You are so loving when I am sick. I hope you have a happy Valentine's Day! Love, Isaiah," Underwood's eldest son adorably wrote, while Jacob's card stated, "I love you to pieces," with shreds of tissue paper glued together inside an outline of a heart.
The "If I Didn't Love You" vocalist spent the holiday of love performing for a crowded audience in Charleston, W.Va, as the 39-year-old continues to travel the country for the second leg of The Denim & Rhinestones Tour.
After the concert concluded, Underwood still didn't seem to pay any mind to Fisher, as she took to her Instagram Story stating, "great show tonight… now time to watch My Bloody Valentine 'cause that's how I roll."
This news first appeared here: https://okmagazine.com/p/carrie-underwood-mike-fisher-valentines-day-marriage-woes/