Kelly Clarkson and Carrie Underwood are indisputably the top two most successful and influential contestants, winners or otherwise, to come out of the American Idol franchise.
Both hold strong positions of power as women in music and, as a result, have often been pitted against each other in the media for the very same reasons.
Kelly, 41, made an appearance on the latest episode of Watch What Happens Live with Andy Cohen and shared a surprising admission about their relationship, which you can watch in the video below.
"People always pit us together, and we don't even know each other that well to be pit against each other," she said in response to a question from a fan.
"There's no beef between us, there's nothing between us, we don't even know each other."
MORE: Kelly Clarkson bravely confesses anti-depressant usage during emotional divorce
The fan further asked about what it was like to have her as a guest on The Kelly Clarkson Show, where Carrie stopped by in December 2020 while promoting her first Christmas album, My Gift.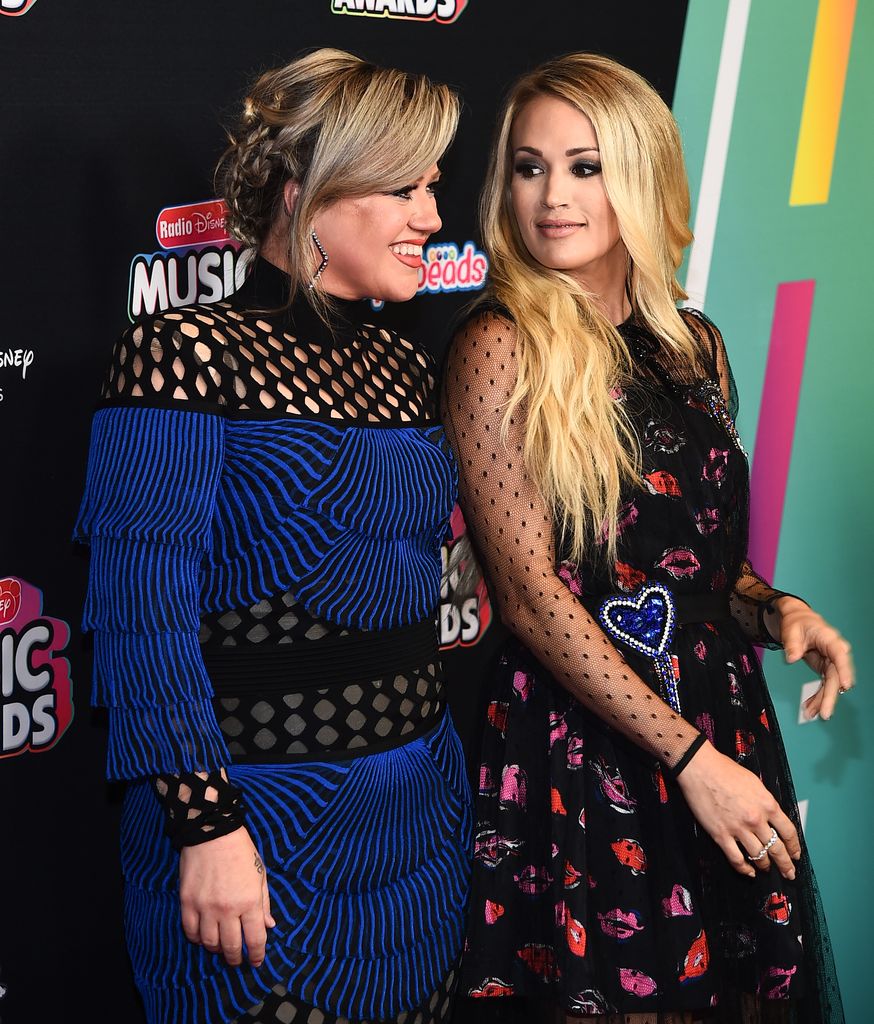 "It was awesome, it was great to have her on the show," Kelly responded. "People always pit us against each other, and I don't know why they do that. They don't do that with dudes, they do that with females!
"I'd love to have her there in person, because it was during COVID and it was over Zoom. Which is fine, but it'd be cool."
Kelly won the inaugural season of American Idol back in 2001 while Carrie, now 40, won the show's fourth season in 2005.