Jason Aldean's Second-Oldest Child, Kendyl, Celebrates Her 16th Birthday During Party With Family
Jason Aldean and his ex-wife, Jessica, share two daughters. Their names are Keeley and Kendyl. Keeley is 20, while Kendyl just celebrated her 16th birthday!
The "Try That in a Small Town" singer also shares two children with his wife, Brittany. They have a five-year-old son named Memphis, and a four-year-old daughter named Navy.
Kendyl's sweet 16 was on Sunday (August 20). She celebrated at a party with her family and friends…and it looked like so much fun!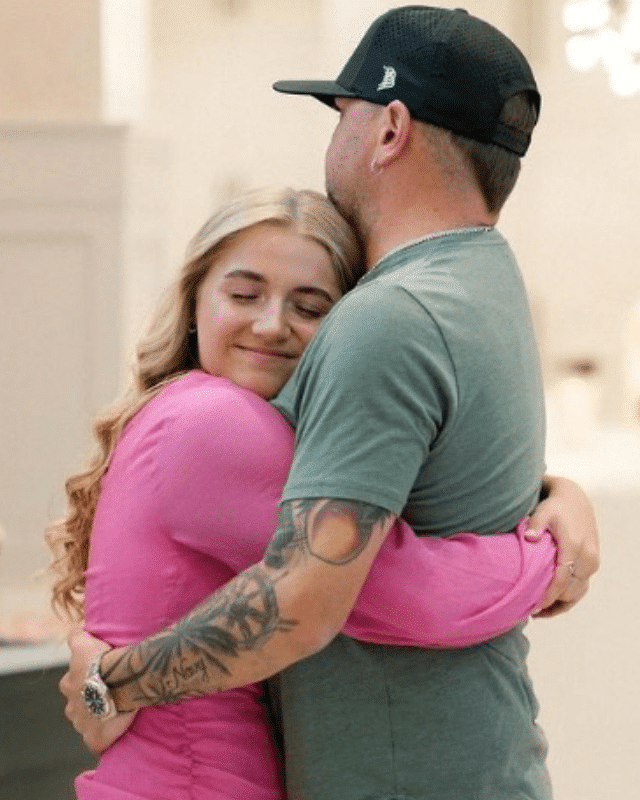 Jason Aldean Shares Sweet Post Celebrating Kendyl's 16th Birthday
Jason shared a few photos from the party on social media. He also included several photos of Kendyl when she was younger. It's crazy to see how fast she's grown up!
"Happy sweet 16 to one of the sweetest, kindest and most thoughtful people I know," Jason wrote in the caption. "It has truly been an honor and a blessing to be your daddy for the last 16 years. We are so proud of the person you are and what you stand for. Don't ever change that!! We love u more than you will ever know. Happy birthday Kendyl bug."
See the pictures Jason shared below.

Video Uploaded By Brittany Aldean Showcases Kendyl's Sweet 16 Party
Brittany posted a video showcasing some of the details of Kendyl's party. The decorations were pink and orange, and Kendyl wore a bright pink dress to match.
They had custom cookies, a tall cake, fresh flowers, and even a photo booth for the guests to enjoy!
Brittany thanked all of the vendors that made Kendyl's sweet 16 so special. She also wished her a happy birthday in the caption, writing:
"Happy Sweet 16 to one of the best kiddos in the whole world…Being your bonus mama has been such a blessing – I can't believe it's been a whole decade of watching you grow…We love you, Kendyl…Thank you to everyone who made this day extra special for her."
See the video Brittany shared from Kendyl's party below. We hope she had the happiest birthday!