Carrie Underwood, the wife of former NHL player Mike Fisher, marked Mother's Day in the most heartwarming way alongside her two cherished sons. Amidst the celebrations and tender displays of affection, it was the youngest member of the family who stole the spotlight. Four-year-old Jacob orchestrated a delightful surprise that touched his mother's heart.
Underwood took to Instagram to reveal the precious gift, an endearing "All About My Mom" list, lovingly crafted during his time at school.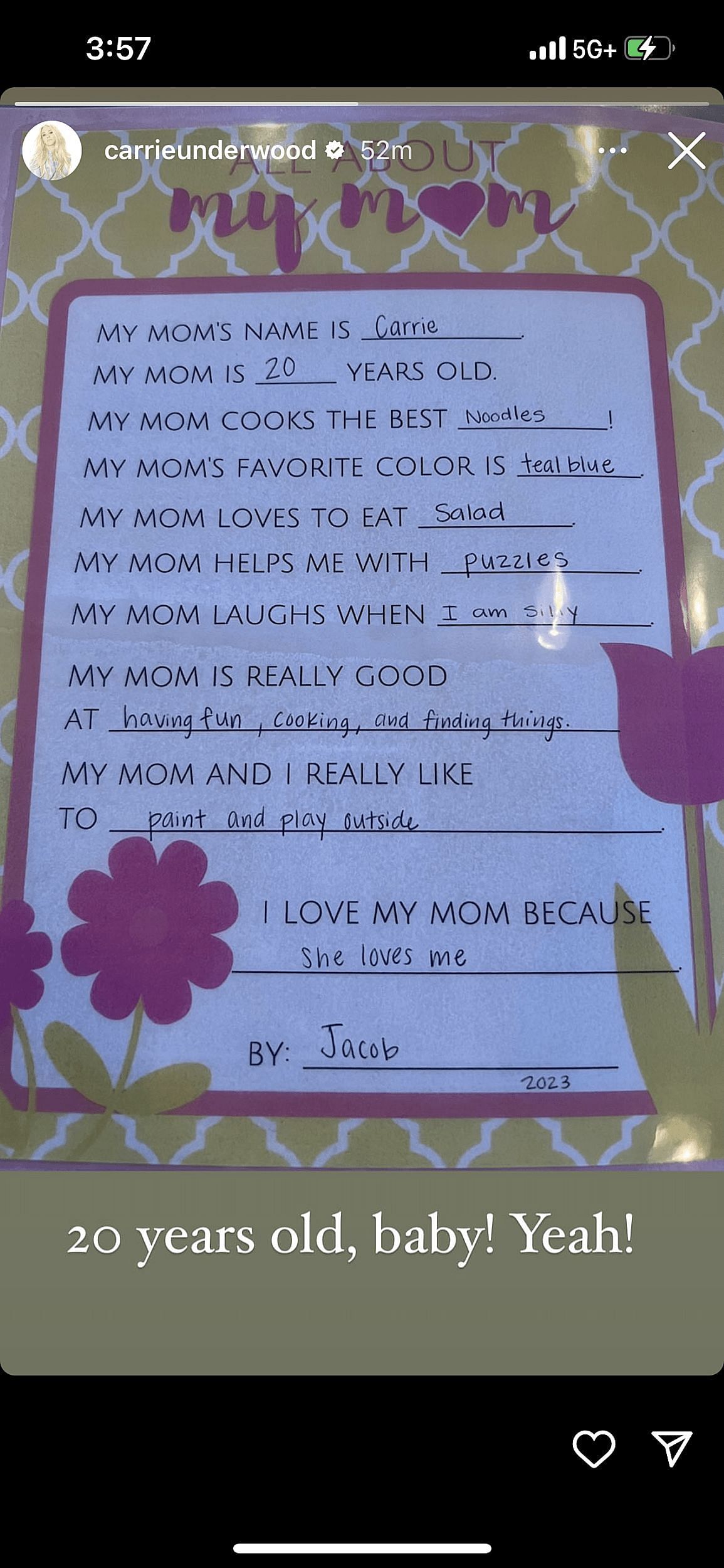 The items listed on Jacob's thoughtful compilation revealed a keen understanding of his mother's likes and personality traits. He accurately identified his mom's love for salads, a preference bolstered by Underwood's recent sharing of her homegrown vegetables from the garden.

Additionally, he highlighted his mother's prowess in "having fun, cooking, and finding things," which undoubtedly resonated with the multi-talented artist. The list further shed light on their shared activities, mentioning their enjoyment of painting and playing outside.
Yet, it was one particular entry on the list that caught Carrie Underwood's attention. Jacob ventured a guess at his mother's age, boldly proclaiming that she is 20 years old. The singer jokingly embraced the youthful estimation, having turned 40 this past March.
Jacob's Mother's Day gift truly painted a heartwarming picture of Carrie Underwood's family life. The simple yet profound statement at the conclusion of his list encapsulated the essence of their bond:
"I love my mom because she loves me".