Carrie Underwood wowed fans with her latest fashion moment from shows at the Hy-Vee Indycar Race Weekend at the Iowa Speedway from July 21-23.
The singer, 40, performed at one of the flagship events and easily went from 0-60 in 3.5 with her eye-catching look, consisting of a simple romper.
It featured a touch of Carrie flair, though, as she wore a silver metallic romper, fitted like a tracksuit from the race tracks, that showed off her insanely toned legs.
View this post on Instagram

She paired it with tinted sunglasses, a silver strap underneath, and a bib mesh necklace, topping things off with silver combat boots.
The speedway was all done up in Carrie's honor, with the biggest nod coming in the form of a Honda race car dubbed "Carrie's Country," cruising along the track in a dual paint of hot pink and black.
"Had a blast today at the HyVee IndyCar Race Weekend!" she captioned photos shared on Instagram. "It was a hot one out there but was so much fun being a part of the action! Thanks for having us!!!"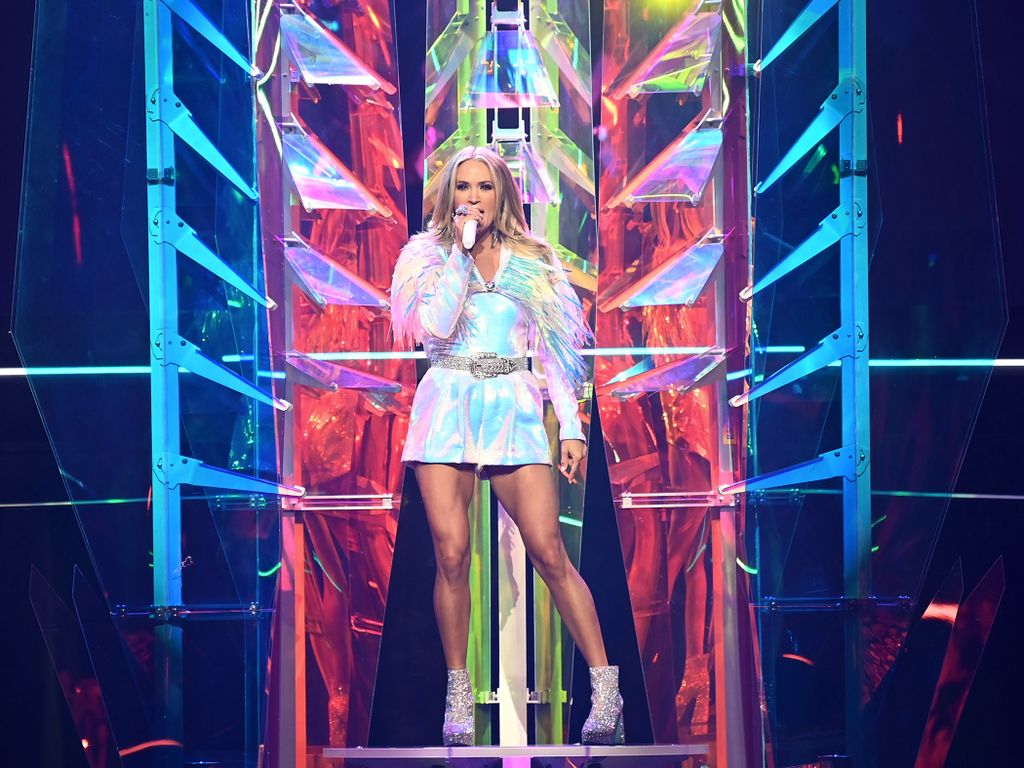 Fans flocked to the comments section with compliments like: "Love your outfit!! Fabulous as always!!" and: "The glasses are giving Elvis vibes," as well as: "Costumes always on point! I could only dream of wearing some of the best fashion, ever! Your stylist kills it every time."
The country singer confessed in an interview with People earlier this year that her fitness regimen can often be quite intensive, especially when taking into account her looks for the stage, which show off her toned physique, and the rigors of performing.
"When I'm at home, I feel like I'm mom-ing it. I'm doing the laundry, packing the lunches, I'm always cleaning," she explained.
"So when I'm on the road and I live on a bus or in a hotel room, I'm not having to do all that stuff so it frees up a little time. My schedule is still very regimented and there's all this stuff that I do, but my mornings are a little bit more flexible."
Carrie added: "It's surprisingly physical being on stage – there's a lot of cardio. I'm running around in heels and I honestly write songs that I don't give myself time to breathe."
She got candid about her fitness journey as well, expanding upon her idea of health and fitness evolving, especially when compared to the start of her career in 2005, when she won the fourth season of American Idol at the age of 22.
"I feel like earlier in my career I was working out more to be a certain size or fit into a certain aesthetic that I thought I wanted to be," she told the outlet. "And now I feel like I work out more to be strong and to have energy and longevity."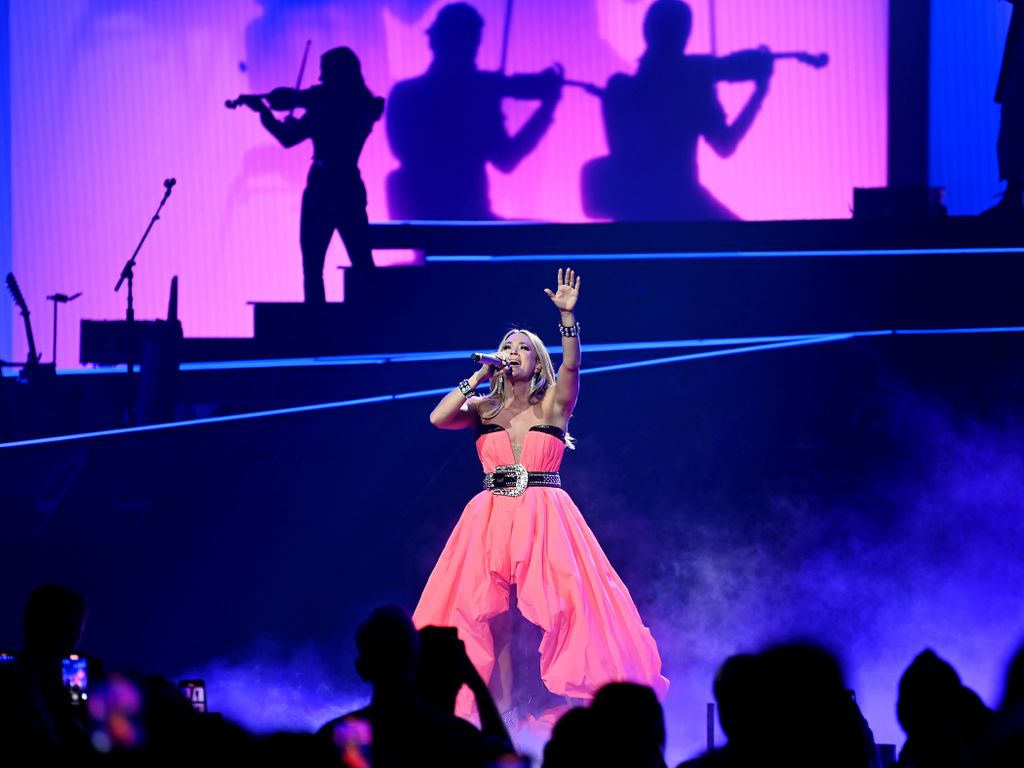 The 'Denim & Rhinestones' singer continued: "It really is playing the long game, right? I've worked out a whole lot and been frustrated because it wasn't the results that I wanted. I feel like now at this point in my life, you really do learn that it is a lifestyle, it's balance. It is overall taking care of yourself."