Carrie Underwood Has Super Fit & Toned Legs – What Is Her Secret?
Country music superstar Carrie Underwood is known for having incredibly toned legs. Fans always wondered how she does it. Luckily, she once shared her secret with everyone.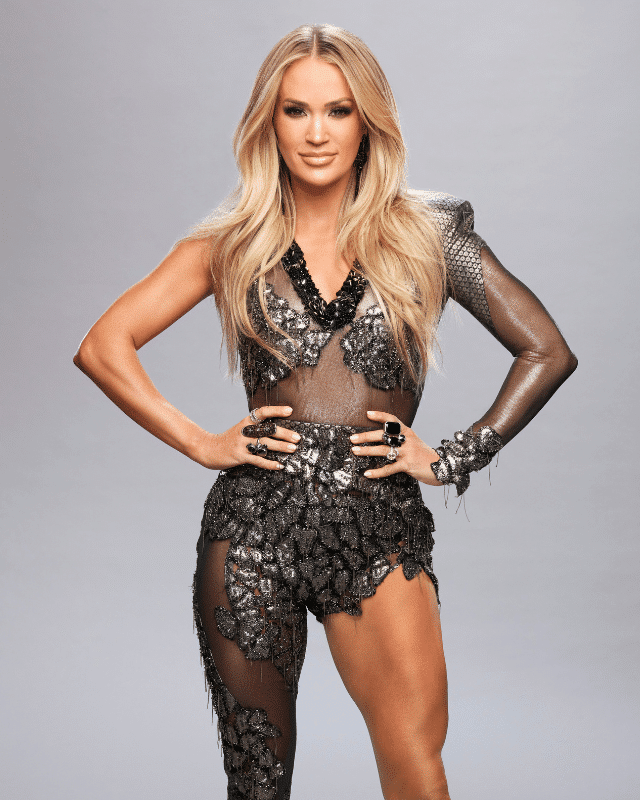 Years ago, Underwood posted a video to her Instagram showcasing a leg workout. It surprisingly doesn't involve the use of any weights or heavy equipment.
The only things Underwood used to get her perfectly sculpted legs were two towels and a wood floor:
"If you've got towels and a smooth floor surface, you've got yourself a workout!" writes Underwood. "No need for tons of equipment or complicated moves."
View this post on Instagram

The towels Underwood used for her workouts came from her former line of fitness apparel called CALIA by Carrie. Some of the other items in her collections included coats, socks, and leggings.
Underwood also attributes her toned legs to following a healthy diet and working hard at exercising. But the video she posted of her leg workout looks so easy!
Carrie Says Exercising Isn't As Easy After Becoming A Mom
After having two kids, working out isn't as simple for Underwood as before. She opened up about how challenging it was for her to "bounce back" to a pre-pregnancy state of fitness:
"I go into the gym and I can't run as fast or as far," she wrote. "…I just want to feel like myself again…for my body to feel the way that I know it can."
Despite that, Underwood worked to change her mindset. She chose to focus on what she could do…and do well!

Try The Carrie Underwood Towel Workout Yourself
Underwood's towel exercise must be an awesome way for her to get in shape!
Plus, watching the video, it looks like a quick and easy workout. As a busy mama of two boys, she probably doesn't have much free time on her hands.
How many of y'all plan on trying Underwood's towel workout? If you do, be sure to let us know how it worked for you!
Want to try Underwood's full leg workout? Tune in to the video below of her former trainer, Erin Opera, showcasing the exercises she normally had Underwood do.