Fans were shocked when they burst onto the stage with this unforgettable performance that shook the earth!
These incredible powerhouses of music paired up for a once-in-a-lifetime duet that left everyone stunned – and even earned a standing ovation!
Both Carrie Underwood and Steven Tyler have shared the stage before, but nothing compares to this performance during the 46th annual ACM Awards in 2010.
Underwood opened up with her iconic hit, "Undo It" and just a verse into the song, Tyler emerged from behind a moving wall to chime in and complete the knockout hit! But, they weren't finished there!
They quickly moved into one of the best performances of Aerosmith's "Walk This Way" that you'll ever hear!
Underwood has always been open about her love of classic rock music and especially Aerosmith's stuff – so this must've been a dream come true for her!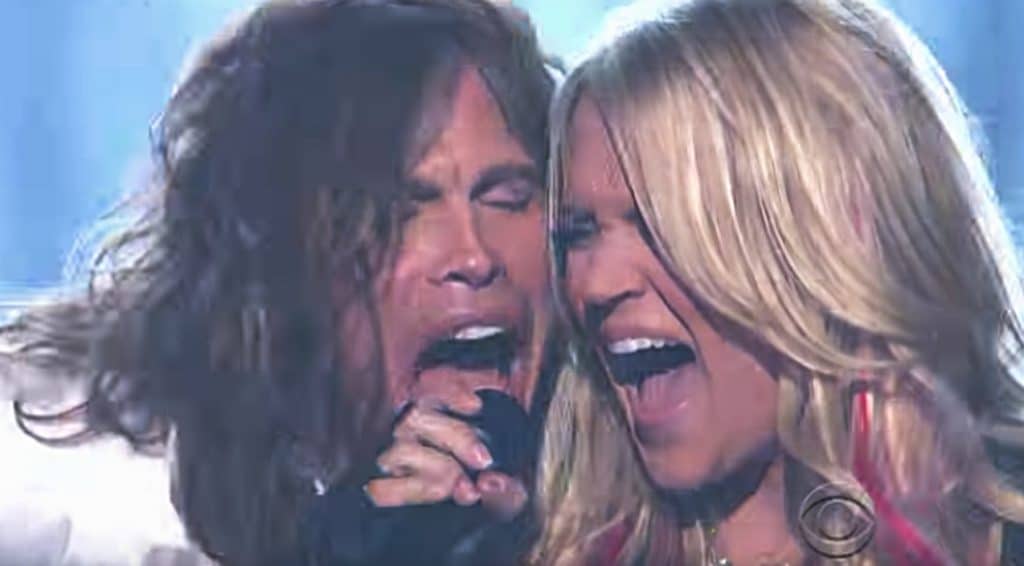 The crowd was wild and insanely excited, singing along to every word as Tyler showed off his country chops and Underwood demonstrated the power of her rockstar pipes.
Watch these two slay in this smash-hit duet in the video below!
Support our job
By clicking the advertisements you help us to maintain this page. We are thankful to you for reading our news and for helping grow this page.