Carrie Underwood is a woman with many talents. Not only can she sing, she can play drums and harmonica, write songs, act and much more. But, did you know that Carrie plays the piano?
During a recent stop on her Cry Pretty Tour in Vancouver, Canada, Underwood took a seat behind a piano and accompanied herself as she sang her 2013 hit "See You Again." The song was released as the fourth and final single from Underwood's fourth studio album, Blown Away. The music video for the tune earned her a CMT Music Award for Video of the Year. The video featured touching footage of soldiers reuniting with their families following deployment, as well as footage of the aftermath of some of the tragedies that have rocked the United States in recent years.

While many think that Carrie is simply a talented vocalist, she has used her tours as a way to showcase her broad array of talents. One of the highlights of her 2016 Storyteller Tour was when she flaunted her mad harmonica skills during "Choctaw County Affair."

Carrie often breaks out a guitar or gets behind the drums during her sets.
Do you remember when Carrie Underwood debuted her acting skills? In 2010, the American Idol champ appeared on the hit show "How I Met You Mother" where she played Tiffany, a medical sales rep. A year later she made her big screen debut in the Bethany Hamilton biopic Soul Surfer.
Perhaps her biggest role came in 2013 when she starred as Maria von Trapp in the live 3-hour remake of the beloved Rogers & Hammerstein classic The Sound of Music.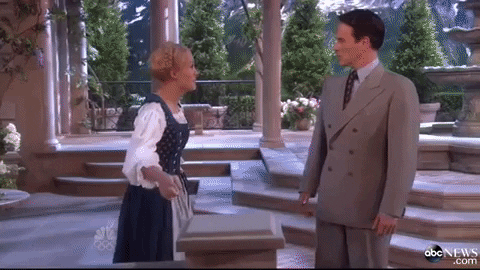 Is there anything Carrie Underwood can't do?! If there is, we haven't seen it yet. Watch Carrie play piano as she sings "See You Again" in the video below.