Carrie Underwood has opened up about giving her mom Carole a role on her new SiriusXM radio channel. Speaking to radio personality Buzz Brainard at the launch of 'Carrie's Country' on Sunday night, the popular country music singer who recently wowed fans by releasing some surprise new songs explained how she was planning to avoid letting Carole embarrass her live on air.
"I get final approval on what she talks about, just in case!" the 40-year-old stressed. "Because she will tell some stories about me growing up that maybe I don't want out there. I get to nix it, if I need to!"
Carrie's mom will be taking part in a special segment called 'Carole's Corner'. When asked how she has been preparing for her part in the channel 60 show, the 'Jesus Take The Wheel' singer explained: "I'm always making notes or thinking of other artists or other songs that I'm like, I really want this in there." She also admitted that she'd been discussing lineups "literally right before" the interview.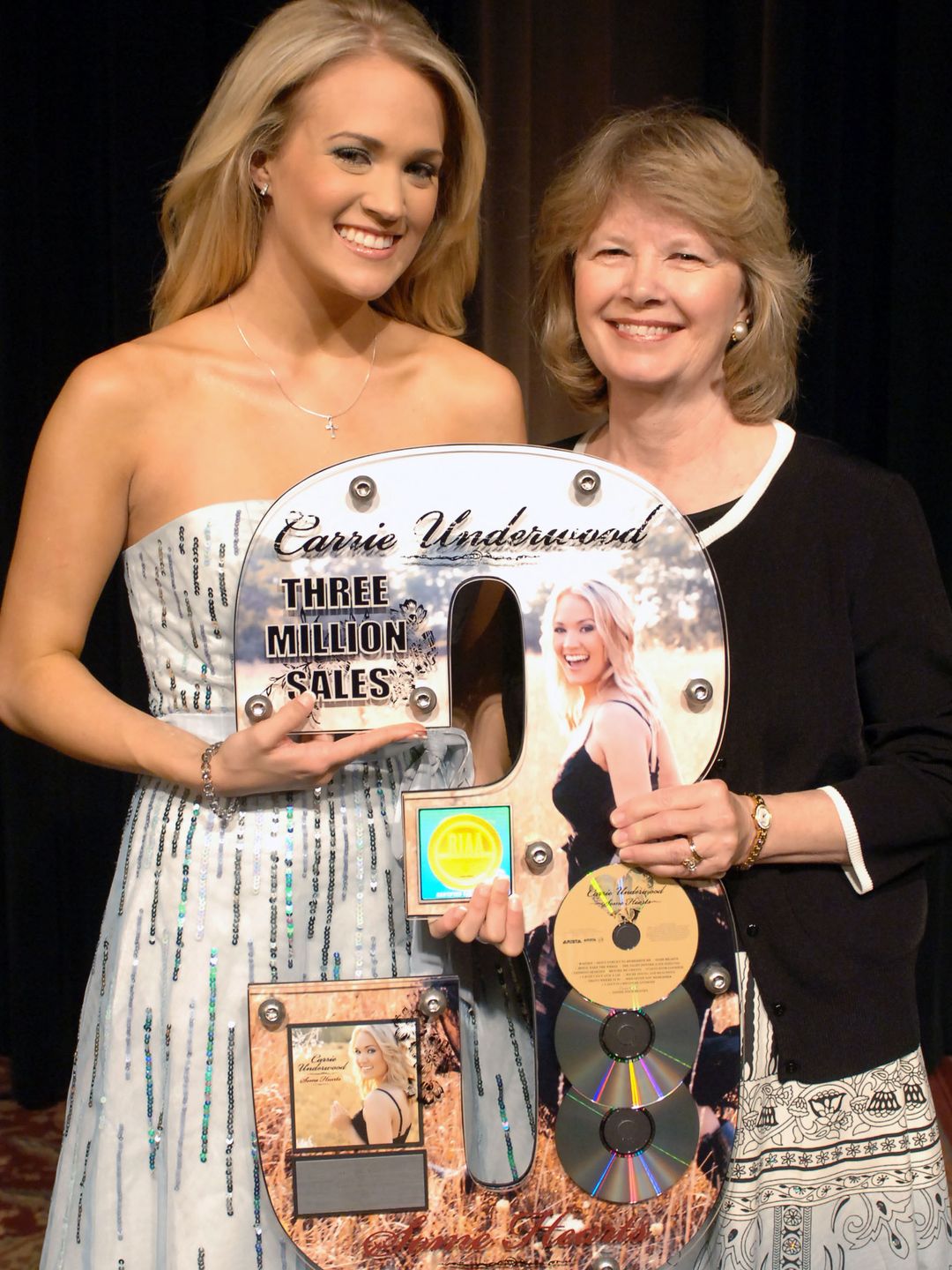 The Oklahoma-born singer has been having a busy week, as she released six new songs including a new single, 'Take Me Out' on Friday. Speaking about this lead track which comes from the deluxe edition of her Denim & Rhinestones album, she told Buzz: "It's one of those things where it's, like, if you've been in a relationship for a while things can kinda seem a little routine. It's a lovely little story [saying], 'let's go somewhere, let's do something special', let's pretend we are interesting for an evening!"
Announcing 'Take Me Out' on June 9, Carrie shared the above video of her dressed to the nines in order to play a performance. The beautiful flower design laced onto Carrie's light-blue dress made the star look like a true princess in her celebratory video. The look also featured some silver earrings and a sparkling diamond encrusted belt as accessories, all of which elevated her stage look even further.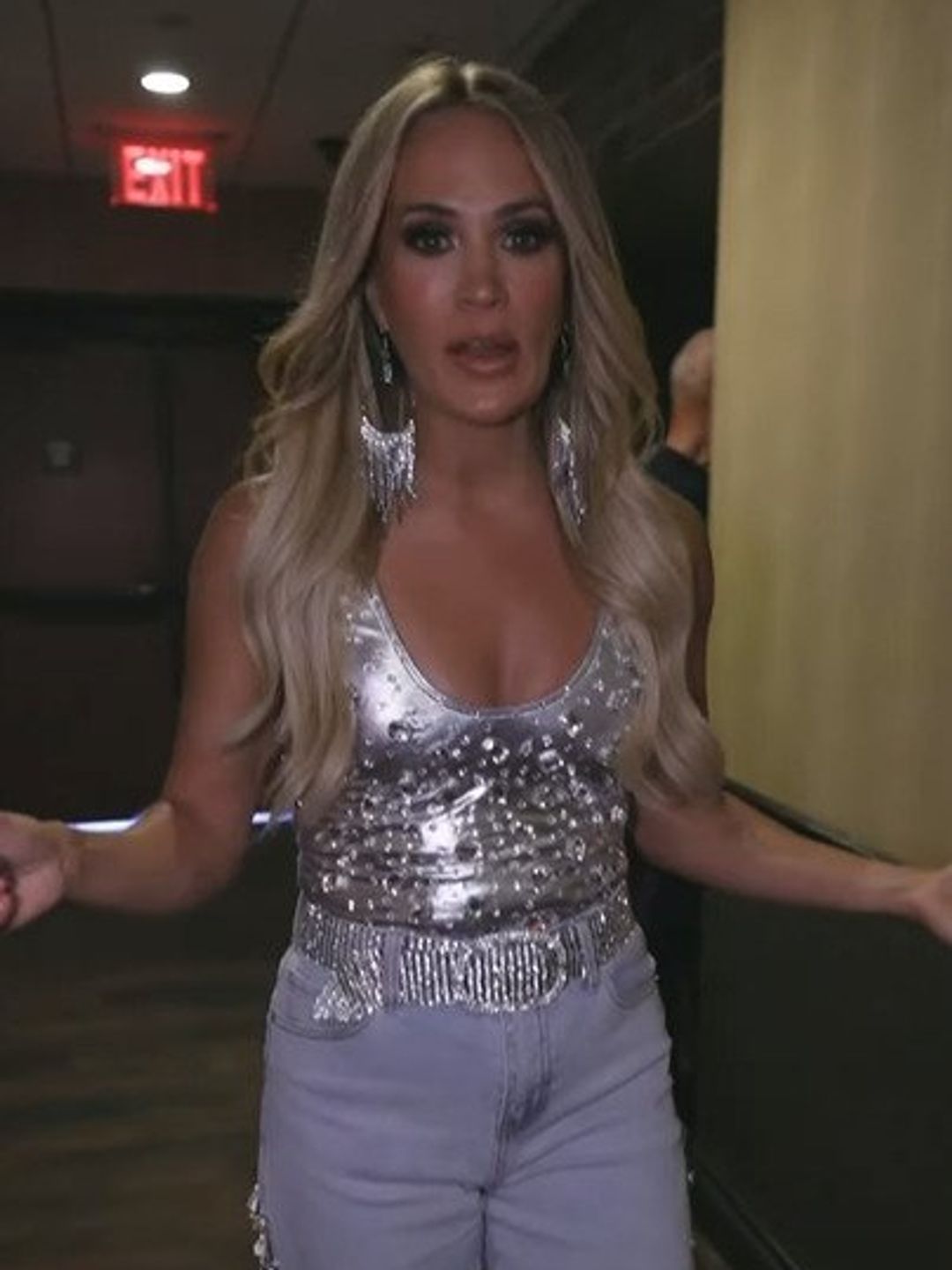 The former American Idol star's performance was another of the singer's many events this week. as she took the stage on Tuesday evening to play an exclusive concert which teased her new music to some of her super fans. Held at the Grand Ole Opry stage in Nashville, Tennessee, Carrie also wore a metallic silver top and light-blue denim pants while at the event.
Further excitement is also in store for the 'Before He Cheats' star this June, as she looks forward to returning to her Las Vegas residency, and performing as an opening act for Guns N Roses on select dates of their US tour. Carrie, a life-long fan of the band, is very excited about the opportunity to play at their concerts.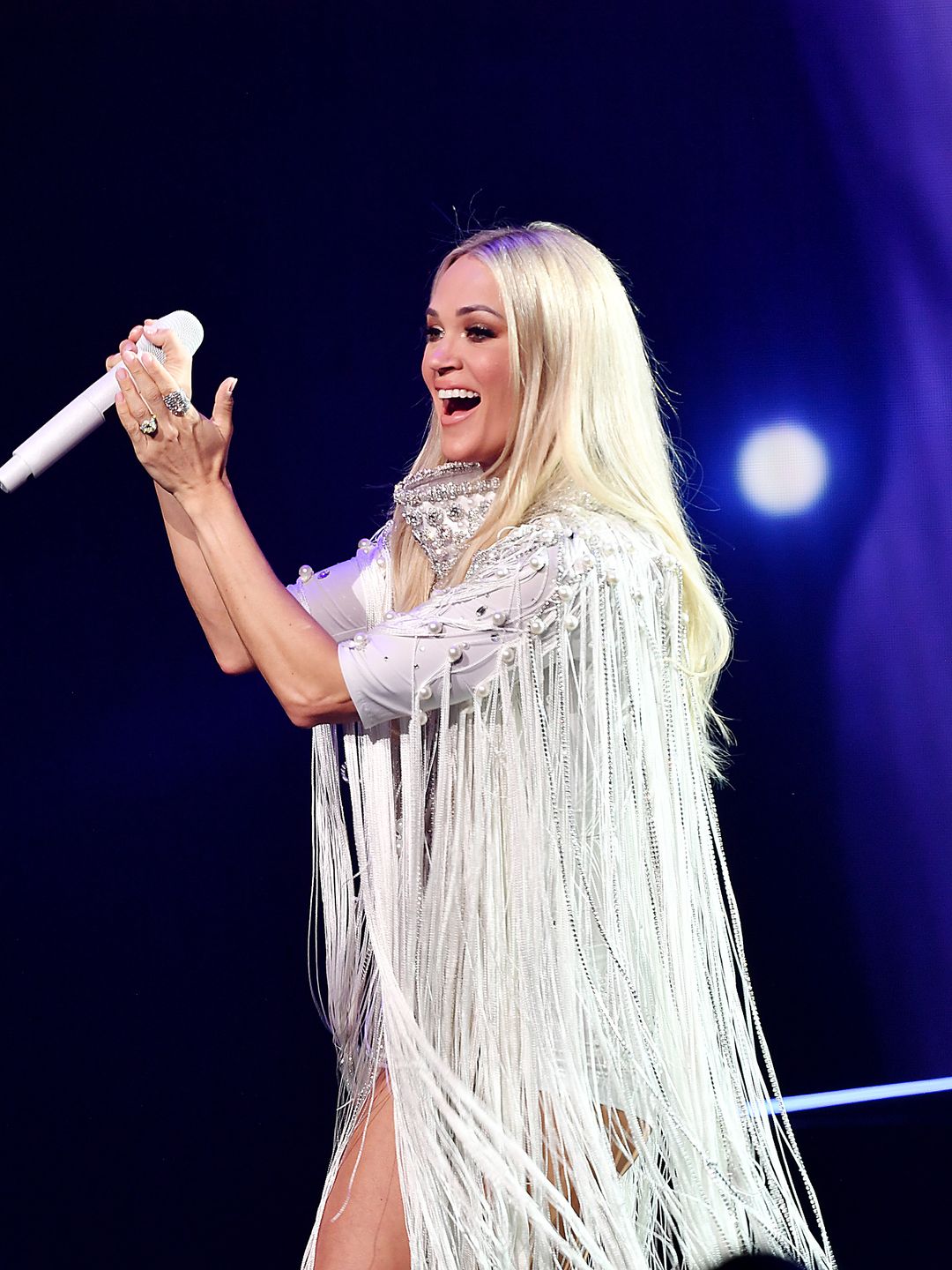 "I've been trying to speak it into existence pretty much since the day I was born," she told Buzz at her radio channel launch. "I'm excited to be able to join them on a few dates. I'm really just going and doing it so I can watch them play. You get the special seats if you're playing before them. I just needed tickets to the show!"