It's not long before Carrie Underwoodreturns to the Las Vegas stage to resume her residency at Resorts World, REFLECTION, which first kicked off in 2021.
Ahead of the June 21 return, the singer, 40, opened up to Vegas Magazine about her life on the Strip, selling out shows while balancing being a wife and mom.
Carrie has been married to hockey player Mike Fisher since 2010, and they share two sons, Isaiah, eight, and Jacob, four, and the country star is all about the mom life.
"I love my role as a mom and wife," she told the outlet. "In addition to what I get to do on stage, I go to baseball practice.
"It's wonderfully ordinary, and I love that. In a lot of ways, I lead a double life. I'm mom at home, and then I fly away to Vegas or to go on tour."
She gushed about the exciting things she had in store for her time in Vegas, although revealed that the glitz fans see on stage won't be extending off it as much given her husband and sons largely remain at home in Nashville.
"I don't leave Resorts World too often," she confessed. "That's one of the great things about Vegas in general – you can go and stay at your preferred place, and everything you need is right there."
View this post on Instagram

Mike and her sons will occasionally pay a visit to support Carrie, though. "I might pop into a restaurant if my husband's in town, but I kind of keep to myself.
"For the most part, I just go to the grocery store because I enjoy having my own food around me. If I eat room service all the time, I'm not going to be able to fit into my tour clothes!"
The "Blown Away" singer opened up about the early days of their relationship during her appearance on The Howard Stern Show recently and admitted that her now-husband was "very slow" when it came to making a move on her.
"We met in October and then we talked on the phone for a few months before we went out on our first date," she explained, admitting they "didn't have a choice" as their busy schedules kept them apart.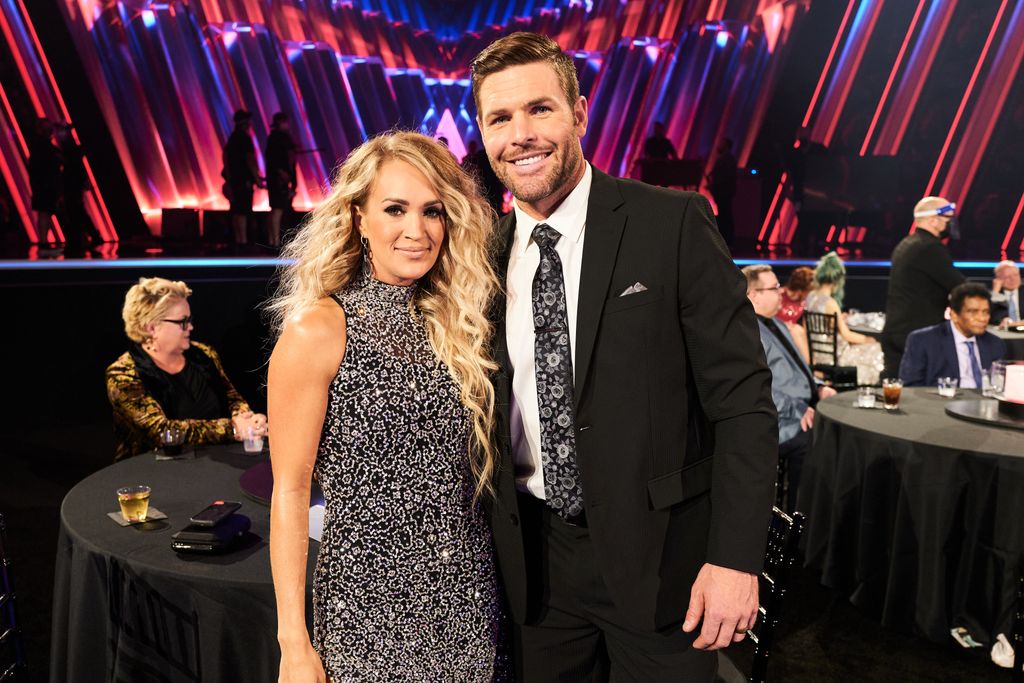 "But it was good," she added. "It laid some foundation just talking on the phone, and neither one of us are talkers – we are very comfortable in silence and I'm comfortable in life with silence."
Talking about their first date in 2008, Carrie revealed that she had to invite herself along to a party Mike's former NHL team, the Ottawa Senators, was throwing.
Carrie recalled: "It was New Year's Eve, and it was a team party and I actually invited myself… he moved slow, he moved very slow, and I was like, 'You know, New Year's Eve is coming up, are you doing anything?' and he said, 'There's a team party,' and I said, 'Do you need a date?'"
When Howard asked if that was where the couple shared their first kiss, Carrie admitted it was and called it "romantic."
Their relationship moved quickly after that and they became engaged just over a year later and were married nine months after at the Ritz-Carlton Reynolds Plantation, a former hunting plantation turned five-star resort in Georgia.