From being a super mom to selling out arena tours, you'd be forgiven for thinking that Carrie Underwood was a natural at everything she tried her hand at, but she revealed that this wasn't the case.
Although the Cowboy Casanova singer has quite the green thumb, she confessed that she had struggled to grow carrots, but during the week she finally managed to get it right. The country music legend took to her Instagram to proud hold up the vegetables that she had grown, and it wasn't just limited to carrots as she also held aloft a bunch of radishes and took a snap of some freshly-grown kale.
Carrie looked radiant in the fun photos that she shared, styling out a blue sports top as she beamed at her fans in the image.
Sharing her joy, the 40-year-old enthused: "I swore I'd never try to grow carrots again after a couple failed attempts…but here we are! Feels so good to grow things… hoping the @epicgardening folks see this and feel just as excited and proud as I do about my greenhouse goodies!!" She finished her post witha string of heart emojis.
Her fans immediately rallied in support of her, as one commented: "Name a cuter duo than Carrie and her produce… you can't," and a second said: "Dang! You must have a green thumb. Those are hearty!"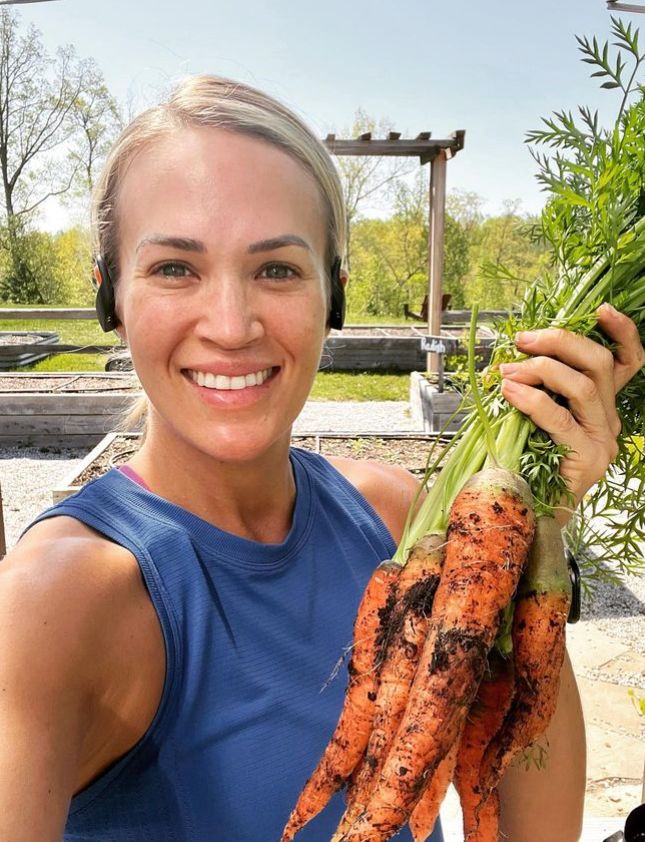 A third added: "Those look amazing. Is there anything this superstar can't do??? I say no," and a fourth wrote: "Holy crunch! Those are some nice veggies! What do you put on them?"
It's no surprise that Carrie grows her own produce, with the star admitting that she is "95% vegan" when it comes to her diet.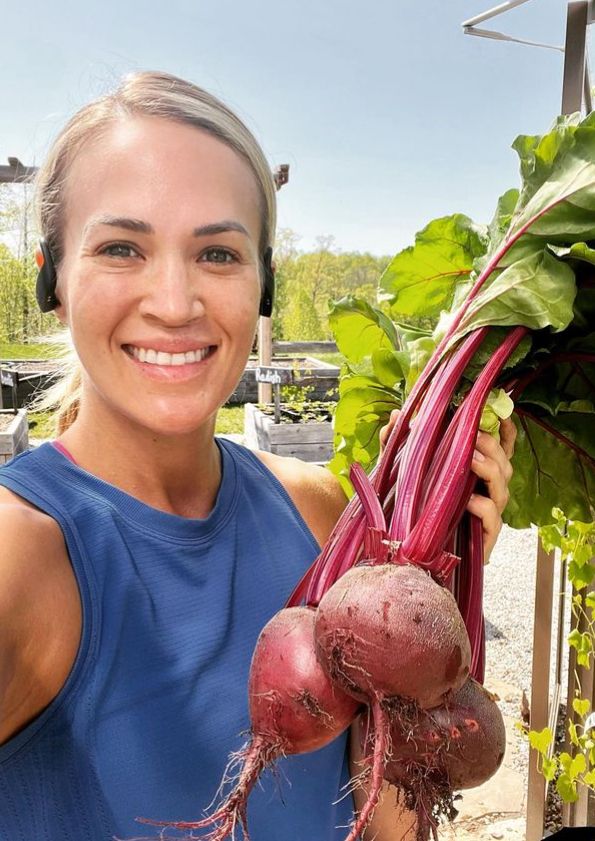 Previously walking her followers through her daily diet, she admitted that she sometimes skipped breakfast, opting for a protein bar ahead of a workout if needed.
As for her lunch, it consists of two hard-boiled eggs, a pile of edamame and some lupini beans too. "I eat these literally every day as a snack," she said. "Because they have a lot of protein and I like beans.
"I get eggs from my chickens every time we roll through and I put them in the fridge," she added. "I love eggs, I eat a lot of them."
She broke down her dinner with a photo of the colorful spread of veggies and eggs. Carrie wrote: "5pm dinner time. Same dinner every show day. No exceptions… 2 eggs, 1/2 avocado, veggies and hummus."
Support our job
By clicking the advertisements you help us to maintain this page. We are thankful to you for reading our news and for helping grow this page.