Carrie Underwood is enjoying a bit of rest and relaxation with her family in Tennessee before returning to the Las Vegas strip in less than a month.
The country star, 40, gave fans a peek of her life at home with her husband Mike Fisher and their two sons, Jacob, four, and Isaiah, eight, with a glimpse of game day in Nashville.
She took to her Instagram Stories to post an adorable snap of her youngest from behind at what looked to be a little league baseball game, given his choice of outfit.
Young Jacob was dressed in a loose jersey which sported the number 12 and his name in big bold letters, "FISHER," with gray pants and a large helmet obscuring him from full view. "Morning baseball vibes…" she wrote alongside her photo, happy to be there to cheer him on.
In an interview with Vegas Magazine in May, Carrie gushed over her dual life as a superstar performer with a sold out Vegas residency and being a present wife and mom.
"I love my role as a mom and wife," she told the outlet. "In addition to what I get to do on stage, I go to baseball practice. It's wonderfully ordinary, and I love that. In a lot of ways, I lead a double life. I'm mom at home, and then I fly away to Vegas or to go on tour."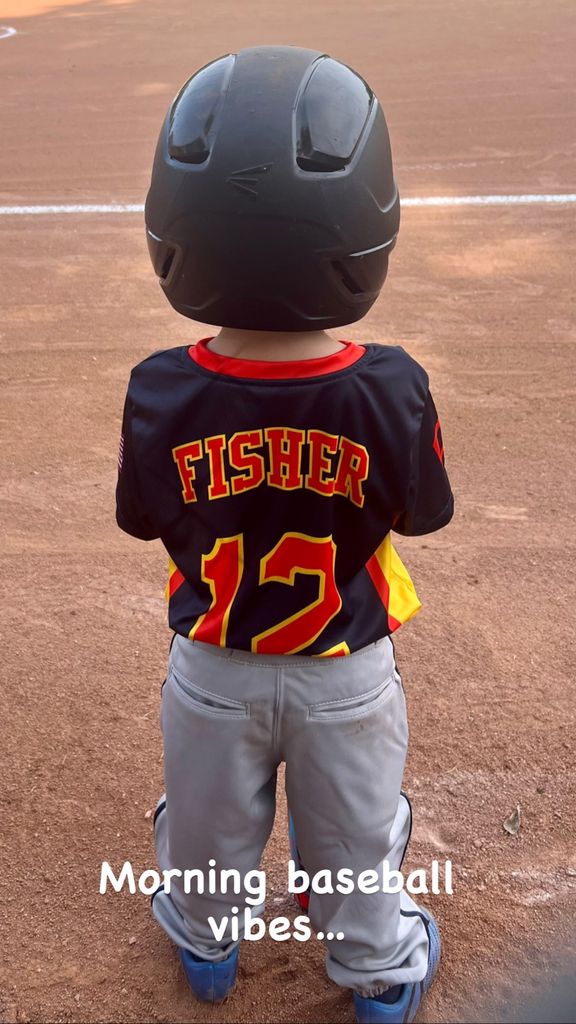 While the former American Idol champ is a homebody who loves to relax, when Mike and her sons occasionally visit, she's ready to enjoy all Vegas has to offer. "I might pop into a restaurant if my husband's in town, but I kind of keep to myself.
"For the most part, I just go to the grocery store because I enjoy having my own food around me. If I eat room service all the time, I'm not going to be able to fit into my tour clothes!"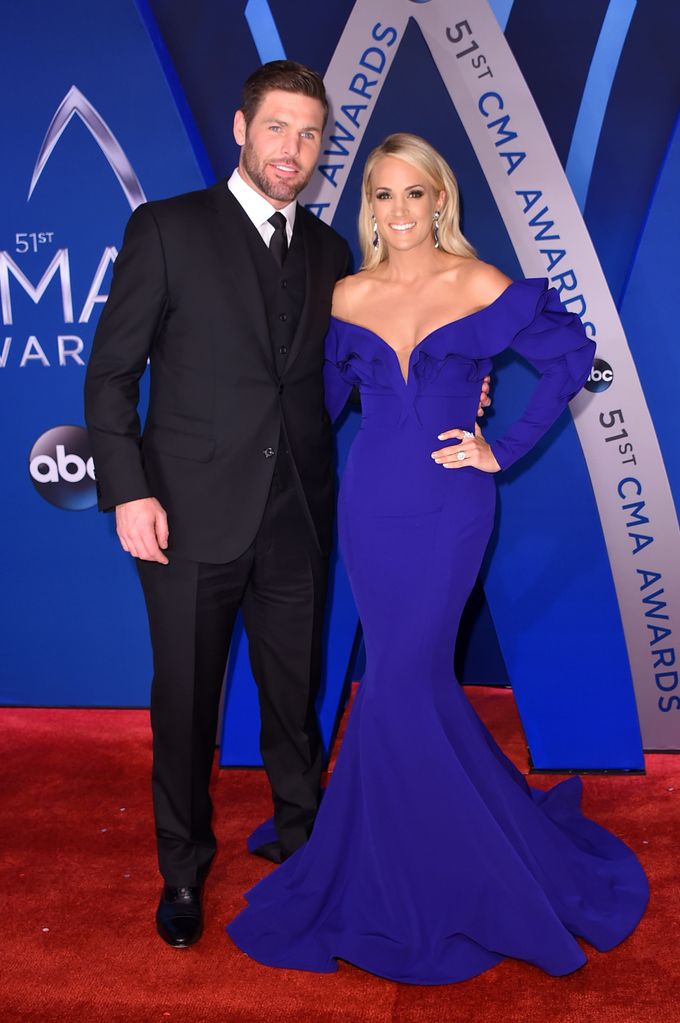 Of being more reserved off-stage, she confessed: "I don't leave Resorts World too often. That's one of the great things about Vegas in general – you can go and stay at your preferred place, and everything you need is right there."
Most recently, Carrie returned to Nashville to perform her third and final show with Guns N' Roses as a special guest on their We're F'N' Back! Tour, having previously joined them on August 5 and 8.
"Do you know where you are? You're in NASHVILLE baby!!!" she wrote alongside a photo from The Fairgrounds stadium before the show on August 26, which received rave reviews from fans.
Boasting several other top-notch guest acts like Dirty Honey, Alice in Chains, and The Pretenders, the legendary rock group's tour finally concludes on October 16, 2023 in Vancouver.
View this post on Instagram

Carrie, meanwhile, will resume her Vegas residency, Reflection, at Resorts World on September 20 and will continue till December 16, leaving the "Before He Cheats" singer with just enough time to recharge and return to her Tennessee farm home in time for the holidays.