Carrie Underwood is rocking a sentimental symbol of family unity on her ankle – a brand-new tattoo she shares with her mother and sisters.
"When your 74-year-old mother asks you and your sisters to get matching tattoos with her in Vegas, the only questions are, 'What?' and 'Where?'" the 40-year-old star penned on Instagram on Sunday, revealing her surprising new piece of body art.
"I never would've thought I'd see the day that Mama Carole [Underwood] would be gettin' some ink!" Carrie, along with her sisters, Shanna Underwood Means and Stephanie U. Shelton, made a collective decision to visit Darek Riley's renowned Nevada studio.
The trio chose a delicate heart design, Carrie choosing to place hers on the top of her foot, while Carole, Shanna, and Stephanie opted for a discreet placement on the insides of their wrists.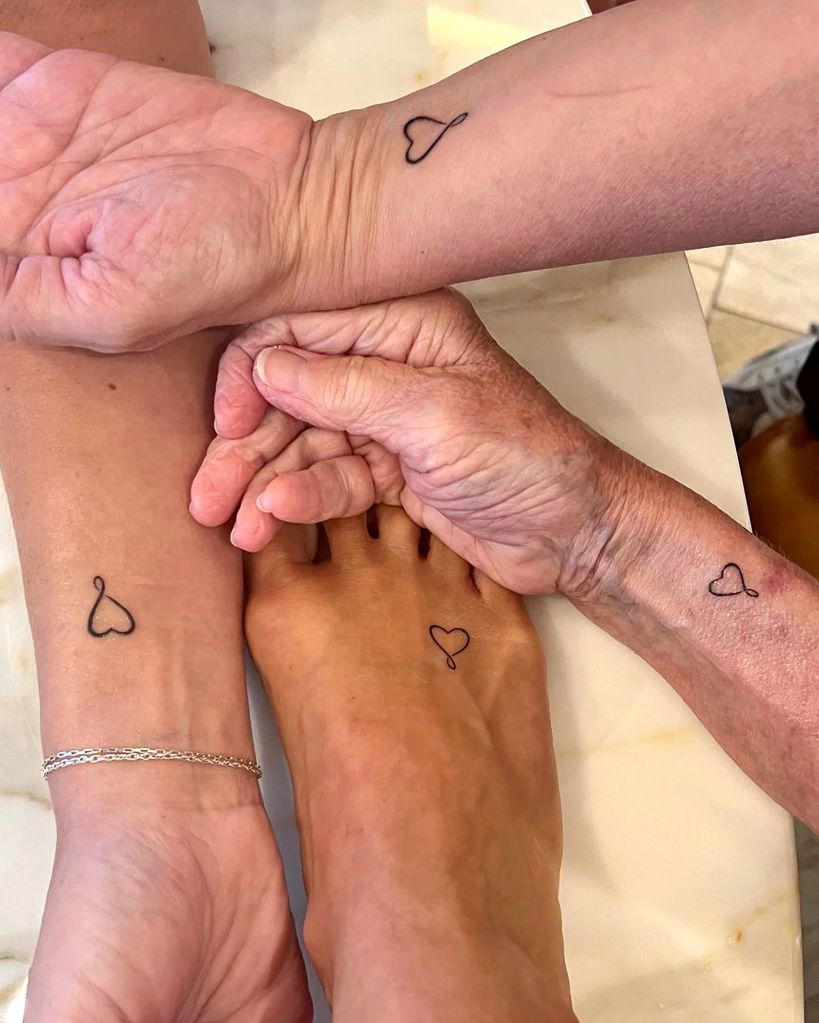 This family-themed tattoo comes hot on the heels of another recent inking Carrie received. In May, the Before He Cheats singer took to Instagram to show off matching floral tattoos she and her closest friends got during a trip to Florida.
She wrote: "Sisters … not by blood … but sisters nonetheless. These ladies are strong, kind and faithful and I'm so happy I get to do life with them! It's true that you don't get to choose your family, but if I could, I would choose these exact three women to be my sisters-in-law!"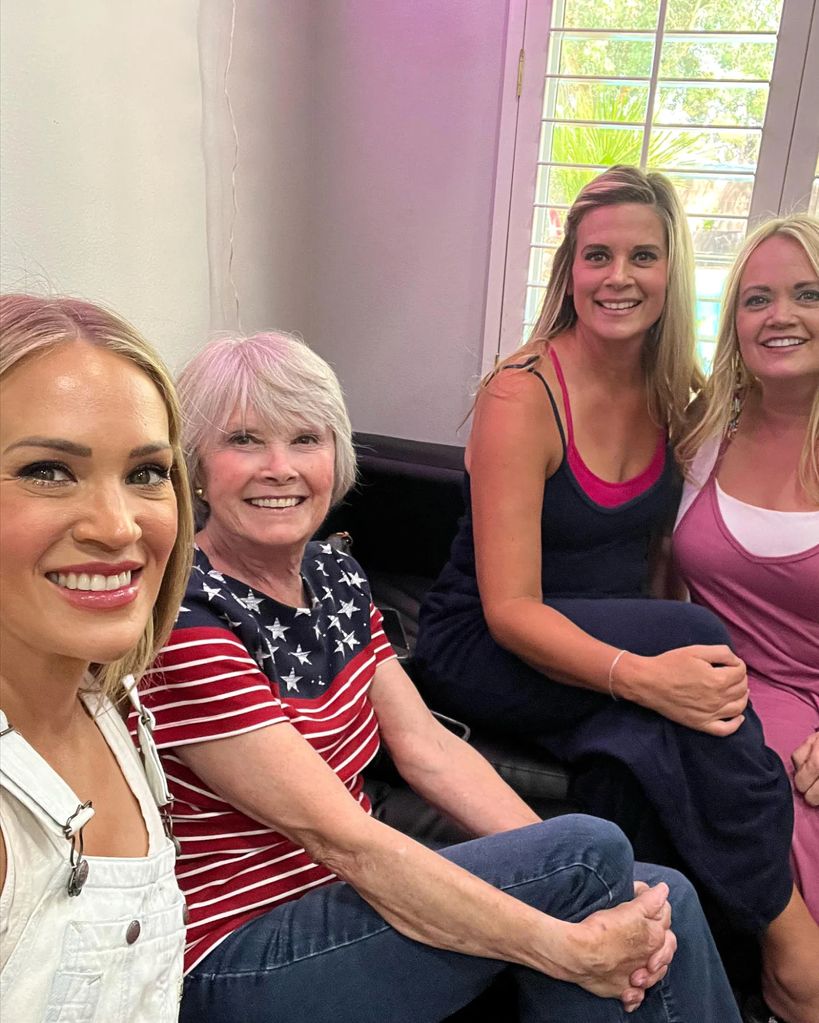 Carrie's new flurry of ink additions align with a time of celebration in her career. She recently concluded her Reflection residency at Resorts World Las Vegas, and she couldn't help but express her joy and anticipation for her return on Instagram: "What an amazing run in #Vegas!!! Already can't wait to come back in September. Thanks for treatin' us right!!! We'll see ya' next time!!!"
The superstar singer commenced her latest residency leg on June 21, which wrapped up on July 1. Fans will be thrilled to know the show is slated to return for a four-month stint later in the fall.
As Carrie navigates new milestones in her illustrious career, and embraces life at 40, reports suggest the award-winning artist, who is mother to two boys with husband Mike Fisher, is thoroughly enjoying this vibrant chapter.
Ahead of Reflection's return, the American Idol alum spoke to Vegas Magazine about life on the Strip and the balancing act of being a best-selling performer and a wife and mom.