Carrie Underwood and her husband of 13 years Mike Fisher enjoyed an extra special date night out on Saturday. Partying in Nashville, Tennessee with friends and family, the pair enjoyed a night of classic country music with the legendary George Strait.
Taking to Instagram on Sunday, the 'Jesus Take the Wheel' singer wrote: "Last night… got to catch a soggy @georgestrait concert with my people!!!" and posted a couple of photos from the evening. In one, the 40-year-old could be seen smiling with Mike's sister Meredith, and his brothers' wives Beth and Jaiden.
All four women were joined by their partners, who are: Mike; the former Nashville Predators star's brothers Gregory 'Bud' Fisher and Rob Fisher; and Brad Kirk, Mike's sister Meredith's husband. Everyone looked to be having a great time at the concert despite the weather, and as the video above shows the popular singer songwriter even joined in with some of her fellow country star's tunes during the evening.
Carrie and Mike celebrated their 13th anniversary early in July. The pair married on July 10, 2010 at a Georgia plantation, and have been together ever since. The couple share two children, Isiah Michael, eight, and Jacob Bryan, four.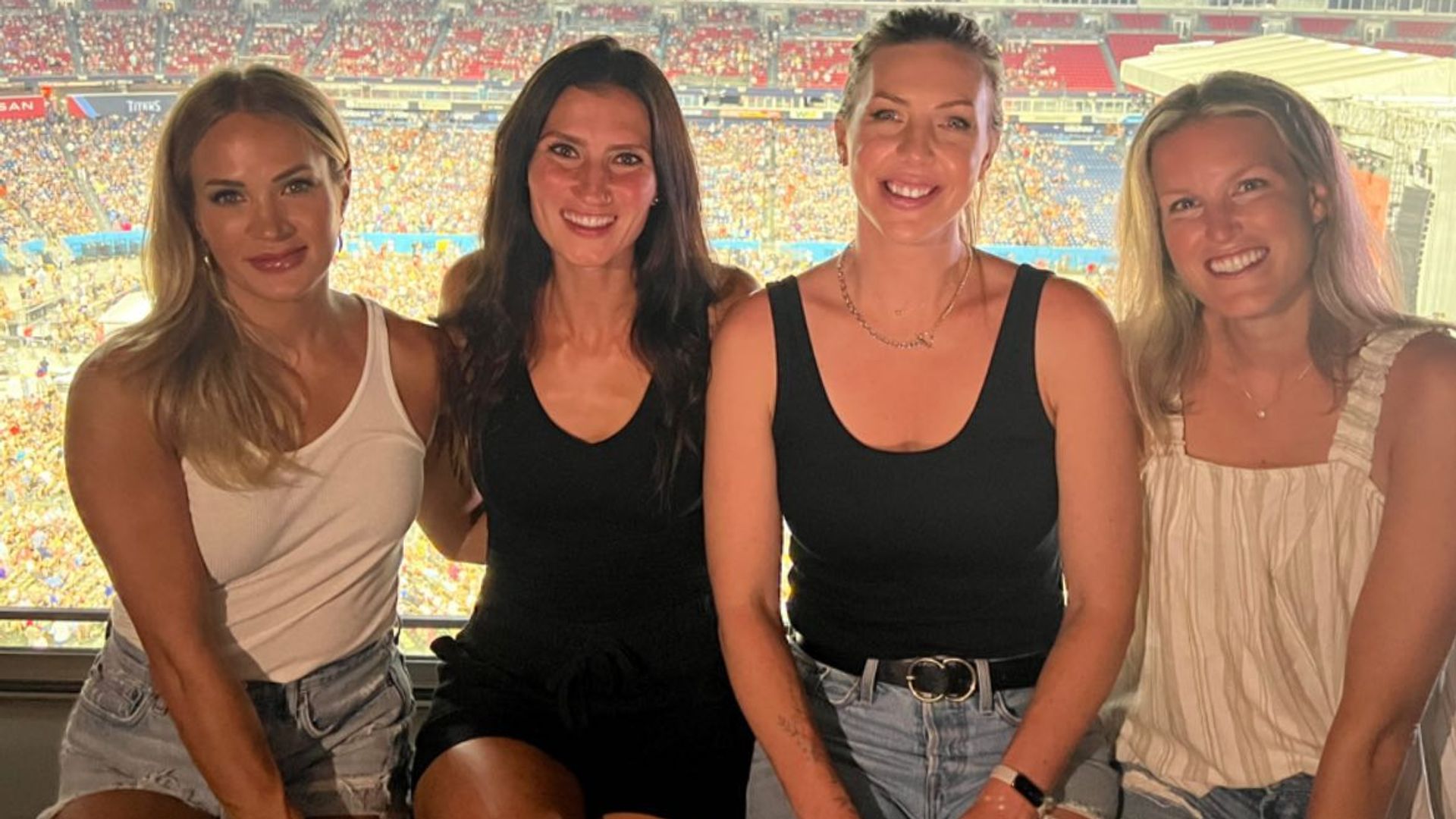 With Carrie about to head off to return to performing as the support act for one of her favorite bands, Guns N' Roses, plus ready to play several dates at Nashville's Grand Ole Opry herself in August, no doubt the couple are enjoying their time together at the moment.
The 'Take Me Out' singer took the boys and Mike to watch a concert earlier this week when the rapper NF was in town on his Hope tour. The Tennessee show on July 26 was the tenth in the Michigan-born singer songwriter's 47 show-long global tour which began in Ohio on July 12 and which will end in London on October 15.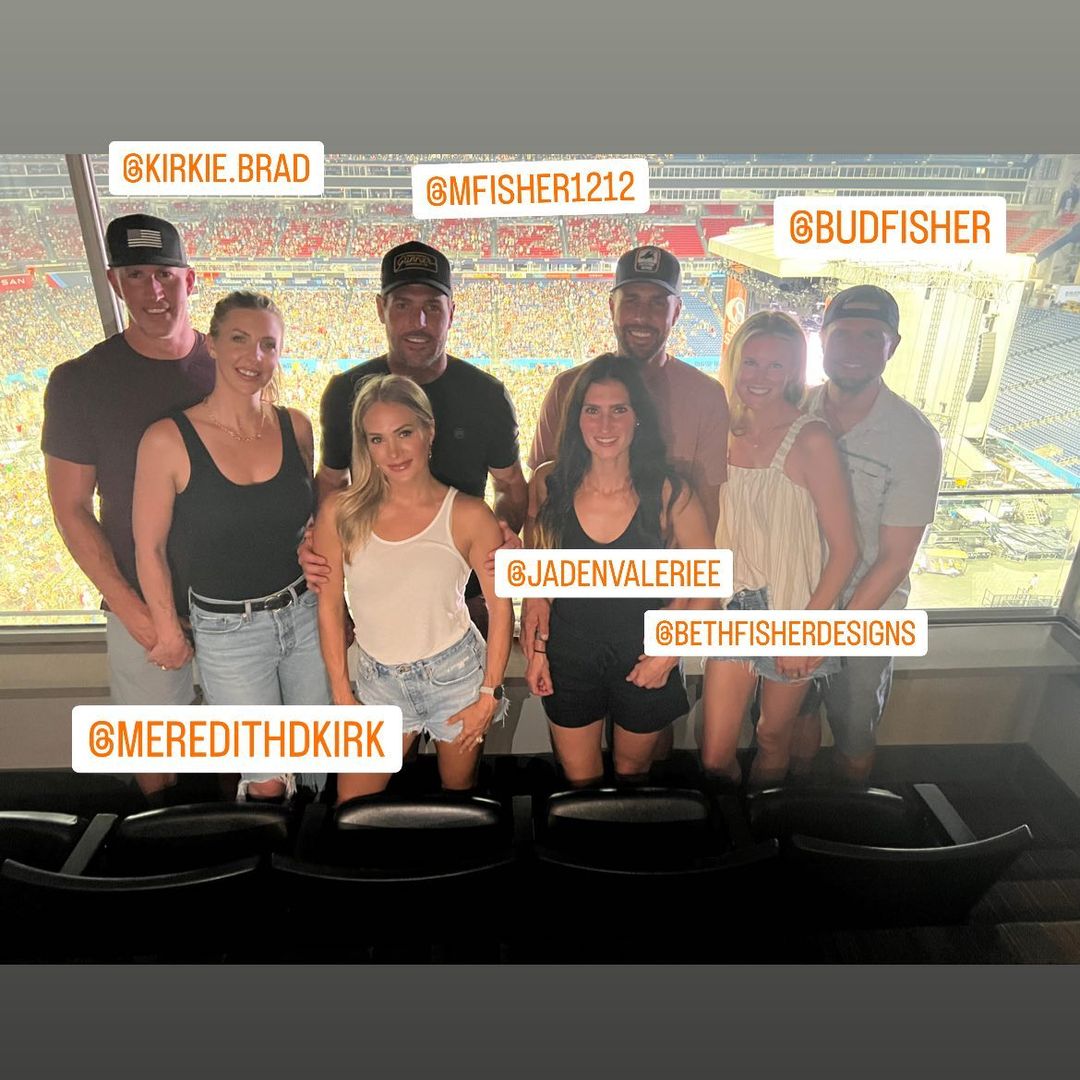 Writing on Instagram about the concert, Carrie revealed it was extra special for Jacob, who up until that evening had only ever seen his mom perform live. "This was Isiah's first concert (other than mine!)" she wrote on a video she posted to her Instagram story. She continued sweetly: "He was so excited!"
Just a few days later, the family had another reason to celebrate as Mike was inducted into the Tennessee Sports Hall of Fame for his career as an ice hockey center. The whole family showed up to support the 43-year-old on the special occasion, and the Denim and Rhinestones album singer later posted on Twitter a celebratory tribute to her husband.
"Congratulations, babe! So proud of you!!!," she wrote. "I can think of no one more deserving! Glad me and the boys could celebrate you and your accomplishments… #blessed," her post finished.
In order to celebrate the event, the Oklahoma-born country singer who recently launched her own radio channel wore a flowing white dress with a red floral pattern. Mike opted for a black suit and a grey jacket, and looked the part of a proud award recipient when he received his official Hall of Fame recognition trophy.