Carrie Underwood recently made a formidable statement on social media. The American Idol alum, sporting a body sculpted from years of disciplined fitness, captivated her audience in a bespoke semi-sheer black outfit, daringly revealing one arm and one leg.
The 40-year-old artist, globally admired for smash country hits like Before He Cheats and more, was announced as the thrilling opener for the forthcoming season of Sunday Night Football.
Expressing her enthusiasm for this opportunity, Carrie shared on Twitter, "Excited to be a part of the @SNFonNBC show open for the 11th season in a row! See you September 10!"
Adding to the excitement, the channel highlighted this on her Instagram page: "The wait is almost over! Carrie Underwood will star in the open for Sunday Night Football for the 11th consecutive season."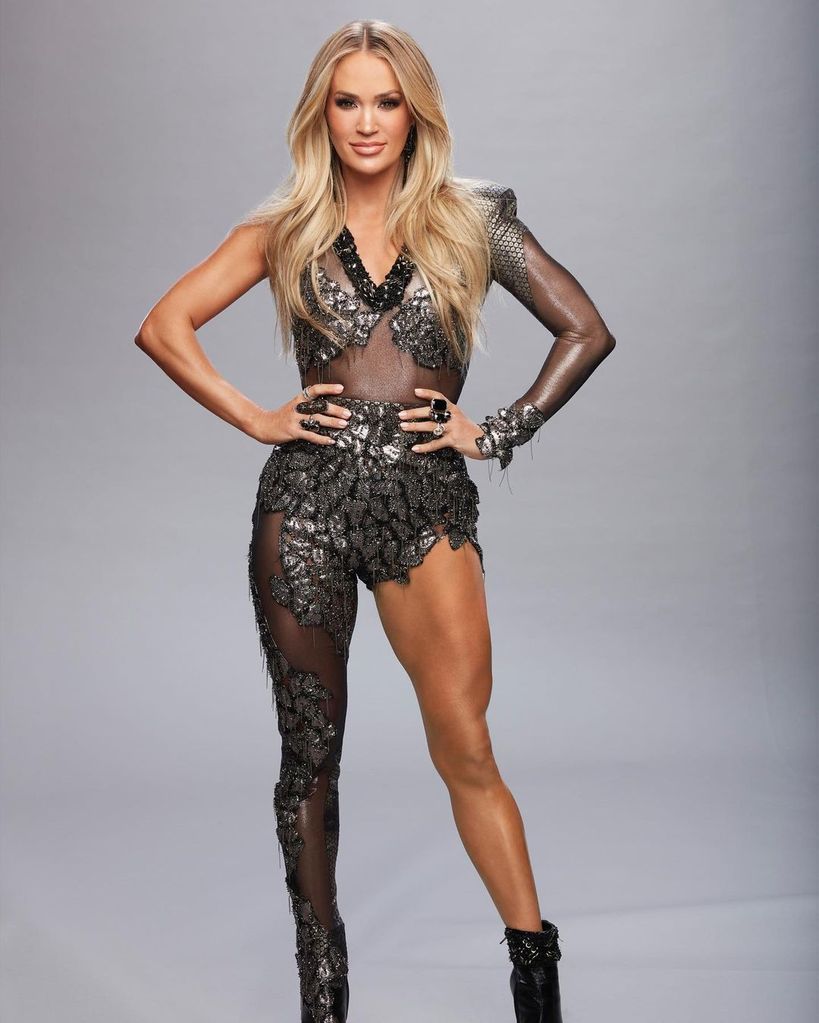 Carrie looked absolutely radiant in the unique outfit. "The garment must have been made just for her," stated one fan, noting its intricate design featuring rubber gunmetal gray leaves arranged on a black sheer base. A touch of rebellious chic was added with a lighter gray pad on one shoulder.
Her choice of footwear added to the outfit's appeal, as she sported a pair of black high-heeled short boots, one revealing its natural glossy leather while the other was covered in the same gray material.
Her look was perfected by her cascading blonde waves and a polished makeup aesthetic featuring bold black eyeliner, eyeshadow, and a soft peach lip.
Even with her packed schedule, Carrie ensures she takes time for relaxation. In June, she posted an Instagram photo enjoying a sunny day on an outdoor sun-bed in a stylish green bikini. "Finally… sunshine! Haven't seen the sun in 6 days… feels good!" she captioned, reflecting the bliss of a well-deserved break.
Carrie's recent stint at a Las Vegas residency at Resorts World was a hit, keeping her busy with a six-night program from June 21 to July 1. Eager fans can look forward to more performances in September.
In another highlight of her career, Carrie headlined the Rogue Music Fest in Oregon in June, mesmerizing over 10,000 ecstatic fans with her popular hits. The singer later shared a series of photos from the concert, capturing herself playing guitar and singing for the sold-out crowd.